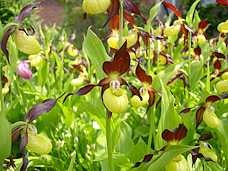 Wild, voluptuous and sensual, orchids evoke a world of beauty, harmony and scarcity. Of every size, shape and colour, they belong in their thousands to the largest plant family on the planet.
Today, the multiple virtues of these plants make them highly-prized "ingredients" for cosmetic preparations (Orchis mascula…), for pharmaceutical preparations (Cypripedium pubescens, Orchis sp, Dactylorhiza sp…) or for food preparations (salep).
Victims of their success, many species are now threatened with extinction because of their illegal harvesting in natural environments and the destruction of their natural biotopes.
Let us mention the example of Cypripedium calceolus, formerly identified in its wild state in many European countries and now restricted to a few mountainous regions where it has become rare to very rare.
The massive uprooting of the industrially exploited species is also at the origin of the significant decline of certain orchid populations. By way of example, more than 10 million Orchis, Dactylorhiza and Gymnadenia bulbs are taken annually for the preparation of salep.
Phytesia's Contribution…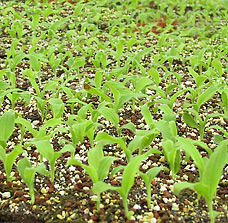 Committed to biodiversity, Phytesia has developed laboratory cultivation by in vitro sowing in order to ensure the availability of plant material without affecting the wild terrestrial orchid populations. This controlled production is carried out in agreement with the International Regulations (CITES : Convention on International Trade of Endangered Species).
For two years, Phytesia has been producing several in vitro varieties of tempered orchids (Orchis Dactylorhiza, Bletilla, and Cypripedium) intended for prestigious customers from the cosmetic and pharmaceutical sectors.
Thanks to the reproduction technology used by Phytesia, our customers can thus guarantee a legal origin of their plant material, and be sure that the development of their products does not involve endangering any species for future generations.
Moreover, the cultivation schemes used also enable a regular supply to be planned throughout the year.
Please don't hesitate to contact us so that, together, we could analyse how best to meet your needs…