The adult plants (ready to flower) are available in trays of 10 plants (pots of 11 cm) during the growth period and can be delivered anywhere in the EU.
The trays can be made up of 10 plants of the same variety or a mixture to your liking, according to availability.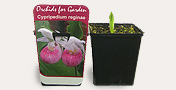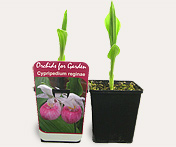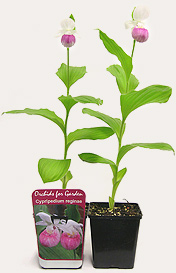 Delivery Period
Because of the orchids' natural development cycle, the ideal delivery period runs from the end of winter (March) to the end of spring (June).
In order to plan your delivery as effectively as possible, please consult our varieties' "Development Table" below.
Development Table

Rhizome

Germ

Leaf

Flower